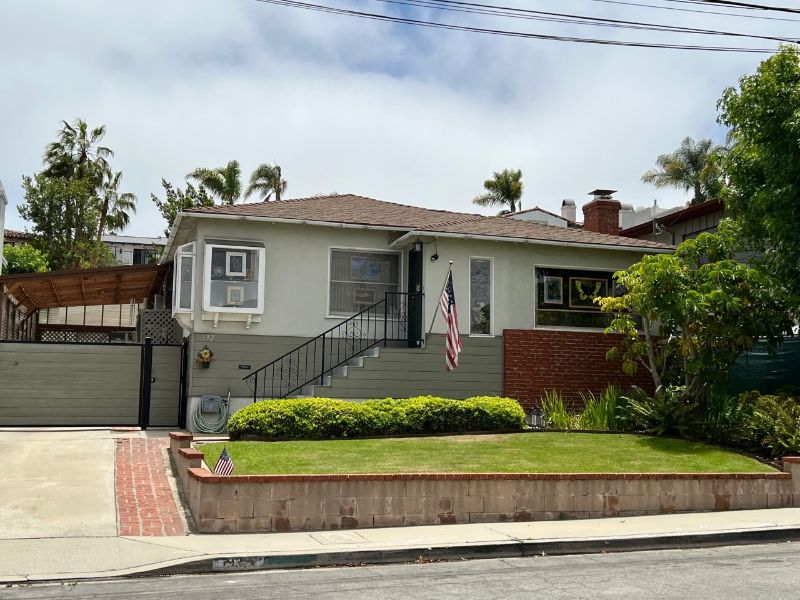 Builders continue to snap up developable lots in Manhattan Beach. Through the first seven months of this year, we count 24 (this is an unofficial count since most of these properties are difficult to track because they trade off-market).
This sort of lot sale activity will likely result in a substantial influx of new construction hitting the market at the end of 2023 and into 2024.
Included in that mix is the Hill section lot pictured above that we sold to a developer at the end of July, a 50 x 145 upsloping lot at 932 9th Street that just closed for $2,845,000.
And we also have a new construction project in the Hill section at 926 10th Street – pictured here in an architect's rendering – that should be completed no later than the first quarter of 2023. This is the result of another lot sale to a local developer that we successfully closed last year (for a list of all of our lot sales, see our Lot Sale Program page).
Needless to say, the new construction market remains vibrant here in Manhattan Beach. If you have questions about upcoming new construction projects in the beach cities, or if you have a small, older home or teardown that would qualify as a developable site, please use the contact form below or just call us direct at 310.729.4255.